The DigitalBits ecosystem is a growing network of partners and projects collaborating and building with DigitalBits.

Zytara represents the digital banking platform and payment network of the future. Zytara is designed for millennial and Gen Z games, esports enthusiasts and other young creatives. Zytara aims to provides banking services for all types of digitals from branded stablecoins to NFTs.

The DigitalBits wallet is a mobile app developed by the DigitalBits Foundation to store, send and receive DigitalBits-based assets. Now available for iOS and Android.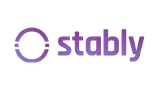 Stably is a stable coin-as-a-service provider that brings a white label solution to the DigitalBits blockchain. This allows brands and enterprises to quickly and easily launch secure, compliant stable assets.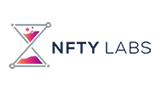 NFTY Labs is a first-of-its-kind solution with multiple products that allows users and brands to easily customize and manage their NFT functionality, enabling activations via NFTs and tokens, such as access to exclusive community chats, content, physical item redemption, VIP events and more
Interested in joining the team researching, supporting and launching there projects?